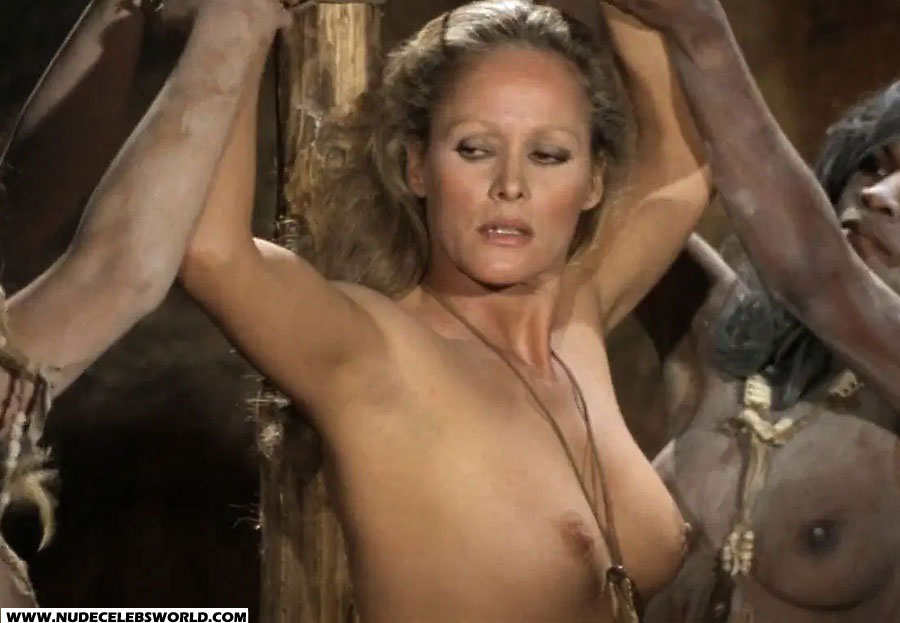 Ursula Andress gets nude
Name:
Ursula Andress
Place Of Birth:
Ostermundigen, Switzerland
Date Of Birth:
19 March 1936
Claim To Fame:
Born in Switzerland to German parents, Ursula Andress is responsible for one of the most iconic, sex symbol moments in cinematic history, emerging from the sea clad in a bikini to make her entrance in the first ever 1962 Bond movie Dr. No. It was her first real acting role of substance, and her Swiss-German accent was so strong at the time that her dialogue in the movie as Honey Ryder was dubbed, but Ursula's presence and looks were so striking that she rapidly became one of the most recognised faces in the world. She had left the Swiss Alps and headed to Rome to seek her fortune just a few years earlier. She worked as an art model and made a few brief and saucy Italian film appearances before heading for Hollywood. Barely speaking English, she nevertheless managed to knock matinée idol John Derek, later husband of Linda Evans and Bo Derek, off his feet. Derek married her, after leaving his first wife. It wasn't her only relationship with actors. After divorcing Derek, she had a long-term romance with Harry Hamlin, her young co-star from the movie Clash Of The Titans. But there were reportedly many more to keep the gossip mags happy, with names such as Ryan O'Neal, Dennis Hopper, Fabio Testi and Marcello Mastroianni. Ursula continued to act in to her late sixties, and for fans of this smouldering 60s sex symbol she has left us quite a collection of skintastic nude moments to savour for posterity.